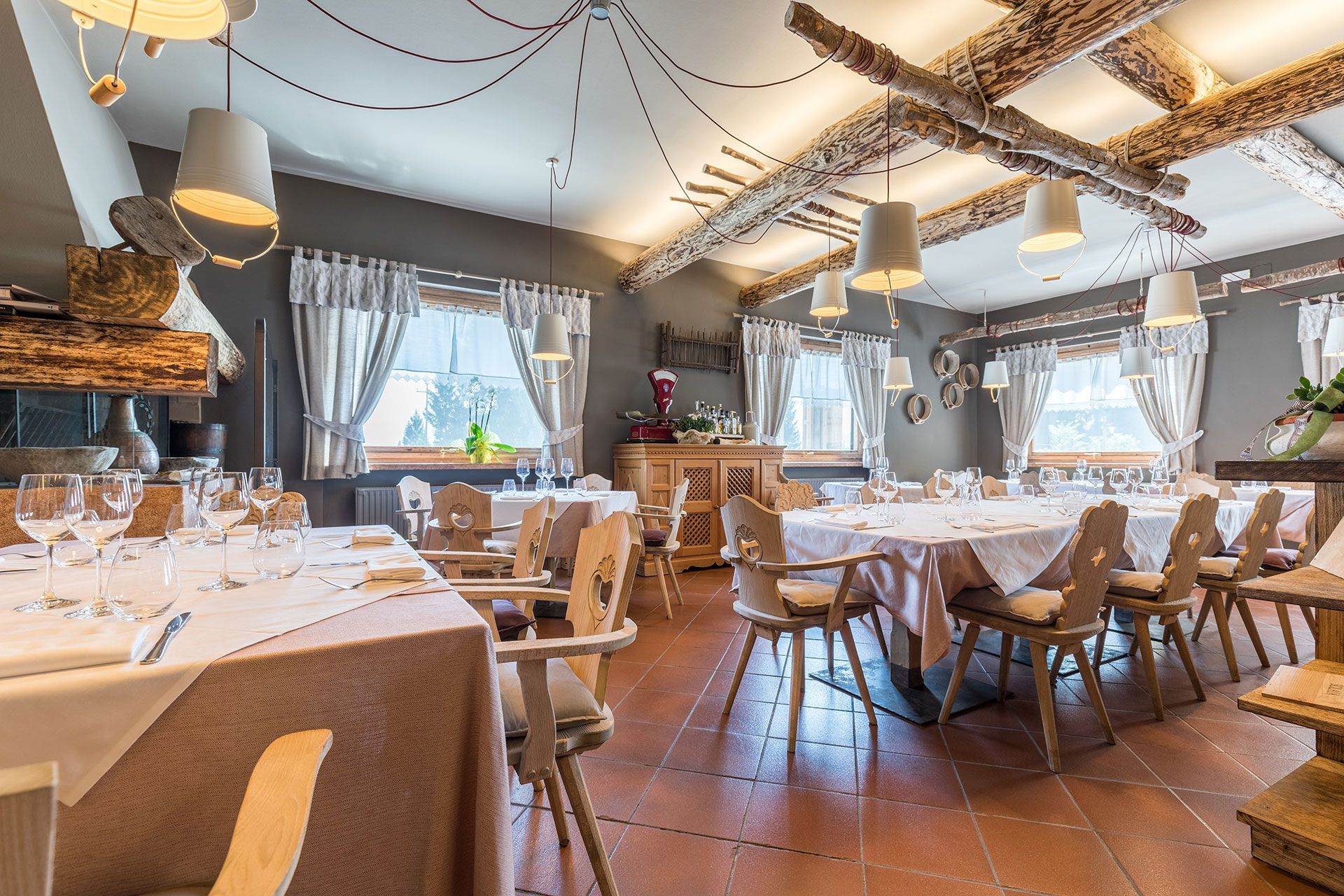 The Restaurant
Good food is the foundation of genuine happiness - Auguste Escoffier
Love, passion and imagination.
These are the three pillars of our cuisine at La Capr'Allegra, offering simple recipes of the local tradition with specialties from the Asiago plateau. Special attention is paid to the quality and genuineness of ingredients: using seasonal - preferably local and regional - products.
The restaurant La Capr'Allegra will let you feel like being back in grandma's kitchen ... tasty dishes and a warm and welcoming atmosphere, reminiscent of a real home kitchen, with a wood-burning stove and fireplace.
During the summer season, enjoy our delicious proposals on the large outdoor terrace, basking in the splendid view and fresh air of the plateau.
Open from Friday evening to Sunday, all year

except May and November

Open every day during the summer (from the last weekend of June to the first weekend of September), on holiday breaks, the Christmas holidays, Carnival and Easter
Events can be booked on other days by reservation
Opening hours
Lunch: 12:30 - 2:00 pm
Dinner: 7:30 - 9:30 pm

A few of our specialties
Rotzo potato gnocchi with malga butter
Homemade rustic tagliatelle with venison or hare sauce
Ravioli with fresh herbs
Barley soup prepared according to the tradition of our Cimbri ancestors
Rabbit "in tecia"
Stew cooked in beer
Cotechino with sauerkraut
Stuffed guinea fowl
A selection of variously aged Asiago cheeses from the malghe and local dairies
Home-made desserts

The wine cellar
Our wine cellar offers an interesting and eclectic selection, with wines from the hills and territories of Veneto that will enhance your choice of dishes from La Capr'Allegra's kitchen. Out of region wines are not offered by choice. Why serve a wine that is not closely related to a dish?
We had lunch in good company, great service and excellent cuisine. Tasty dishes and good portions, the cellar only included bottled wines but the quality was excellent. The restaurant is very beautiful and offers a great panoramic view. Our dishes arrived perfectly, without any excessive delay and staggered according to our orders.
Fabio, TripAdvisor traveller, December 2018